Credentialock China to Focus on International... →
6 tags
2 tags
Detroit's Gleaming Start-Up Tower →
4 tags
2 tags
Nibletz chews on Credentialock
Nibletz follows up with their take on the Credentialock launch.
5 tags
Yahoo's Thompson should have curated his...
We often accept that the leaders of our public corporations have all the right training and expertise required to do the job.  We assume that these professionals have been vetted to the highest degree.  After all, they wouldn't be making millions of dollars if they weren't right?  Well, I guess not… The recent events surrounding the ouster of embattled Yahoo chief Scott Thompson...
"The whole secret of existence is to have no fear. Never fear what will become of..."
– Buddha
3 tags
Credentialock joins the Startup For America... →
The Startup America Partnership is based on a simple premise: young companies that grow create jobs. As a core American value, entrepreneurship is critical to the country's long term success and it's time to step up our game.
DealBook: Yahoo Tries to Address Error on Chief's... →
The board member who led the search for Yahoo's chief executive will not seek re-election, and the company says it will investigate how the erroneous credentials were overlooked.
53% or recent college grads are jobless →
How much is the I-901 SEVIS fee?
The Department of Homeland Security requires a fee of $200 for all new F-1 and $180 for J-1 program applicants to cover the costs of the operation of the SEVIS program. If you are issued a new I-20 or DS-2019 for "initial attendance" or "beginning a new program" you are required to pay the I-901 SEVIS fee. Change of level to a new degree program, transfer, extension, or other updates do not...
Cornerstone Academic Services: International... →
cornerstoneacademic: A previous post on this blog discussed the many pressures that the modern college applicant experiences these days—from increased domestic competition from increasingly-qualified peers to ever-increasing college costs that vastly surpass the rate of inflation. Add to that, the now mounting…
Credentialock Support tweets for the first time... →
We are the support team at Credentialock. Check here for updates on our release and feature updates. Thanks for using Credentialock to curate your career.
Credentialock for foreign students
Over 3.5 million foreign students enter the United States every year.  For those who want to attend a University or go into residency here in America effective credential management is crucial. Organizing those complex requirements just became much easier with Credentialock's education curating tools. Credentialock's web application allows students to store, verify and share key...
3 tags
4 tags
6 tags
6 tags
6 tags
8 tags
Our Little Startup Starts Year Off Fast
Credentialock has a lot to be thankful so far this year as January was a great month for our fledgling start-up.  We kicked off the year with a new commitment to our .net platform, completed our initial funding round, began prototyping our iOS application and engaged with our first group of enterprise clients. We are excited to be joining the ranks of others who decided to apply for the...
3 tags
4 tags
5 tags
Credentialock now in Microsoft's BizSpark
Credentialock has been accepted as a member of the Microsoft BizSpark program!  This will give the Credentialock team access to free software, marketing support, funding, team building and great training. Nice job Brian!
6 tags
2012, The Year to Curate Your Career
Career curation jumped onto the scene as one of the most influential ways to effect ones professional success and we expect that trend to increase exponentially in 2012.  It is now well known that social media sites such as LinkedIn, Facebook, Google, Path, Tumblr & Twitter, have all seen a increase in career curation related discussion.   Considering that most new jobs are filled through...
5 tags
Imposter Syndrome. You're the real you! →
10 signs it's time to look for a new job →
Jobless Rate Dips to Lowest Level in More Than 2... →
10 reasons why you're not getting hired →
Don't lie on your resume'
Detectives: fake doctor arrested with stolen... →
How many more professionals are really faking it?
Venice man posed as licensed marriage counselor →
They should have probably asked for a verified license…
Fake Sparks doctor ordered back to court | rgj.com →
More Students Charged in Long Island SAT Cheating... →
In a world that is increasingly competitive and credentials are the difference, cheating is on the rise.
2 tags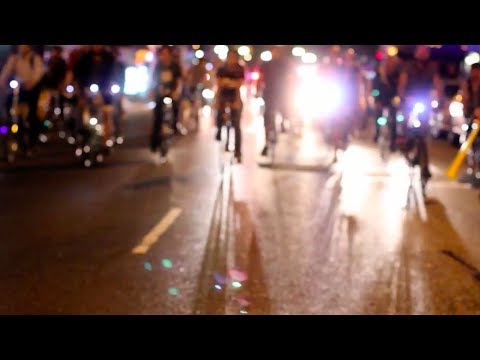 time for an update on our progress tech cocktail →